Tel: 03-3716-6624 (+81-3-3716-6624)
Welcome to the home page of Dr. Douglas Berger in Tokyo
We are open weekdays, Saturdays, and national holidays from 7:30am to 12:00pm, and weeknights from 6:45pm to 11:15pm. Direct from Yokohama, Phone or Skype distance counseling and psychotherapy is also available. Japanese medication prescriptions we recommend can be conveniently mailed to your home anywhere in Japan through our fully-integrated affiliated medical services (the Japanese National Health Insurance can be used for medication prescriptions).
Dr. Berger is a bilingual English and Japanese speaking American Board-Certified Psychiatrist in Tokyo conducting friendly and compassionate psychotherapy and psychological counseling for foreigners, as well as local Japanese persons, as a therapist in the Shibuya-Ebisu area of central Tokyo, Japan (Meguro-ku, Shibuya-ku, Setagaya-ku, Minato-ku area of Tokyo). Fully bilingual in Japanese, Dr. Berger provides individual mental health counseling, marriage counseling, couples counseling-particularly Japanese-Western couples, divorce counseling, life counseling, life coaching and career coaching, child and adolescent counseling, family therapy, and group psychotherapy in Japan. Based in Tokyo, Dr. Berger had served on the Faculty of the Albert Einstein College of Medicine Department of Psychiatry in New York as an Assistant Professor of Psychiatry. Dr. Berger also has a Ph.D. from the University of Tokyo School of Medicine received for psychiatric research done while at the Tokyo University Department of Psychosomatic Medicine. Dr. Berger is currently the Director of the Meguro Counseling Center, a mental health center in Tokyo.
The office is a 5-minute walk from Yutenji Station on the Toyoko and Hibiya lines, less than 10-minutes from Shibuya or Ebisu, and about 25-minutes from Yokohama station. In addition, Phone or Skype counseling is available for persons living in Kansai (Kobe, Osaka, and Kyoto) and other areas of Japan. Dr. Berger highly values the professional standards set by the American Psychiatric Association and maintains Continuing Medical Education in order to provide the highest-quality of care possible. Dr. Berger speaks native-level Japanese and regularly conducts psychotherapy in Japanese for the local Japanese community. The service is open until 11:00pm weeknights except Friday.
There is great difficulty in finding an adequate English speaking mental health clinic in Tokyo such that psychological counseling for foreigners in the Tokyo area is an important and underserved healthcare need. Clients who entrust Dr. Berger with their counseling needs are treated kindly and professionally, and the work at hand in the care of these persons and their issues is taken extremely seriously. Some of the more common conditions Dr. Berger works with include self-confidence problems, personality disorders, relationship/family problems, depression and manic depression, anxiety, panic disorder, ADD/ADHD, eating disorders, obsessive-compulsive disorder, phobias, alcohol, history of traumatic experiences (PTSD)/child abuse, feelings of unreality, sleep disturbances, psychosomatic (mind/body) disorders, women's issues, gay and lesbian issues, child and adolescent issues, and others, similar to a psychiatric clinic in Tokyo. Dr. Berger also has experience as a forensic psychiatrist in Japan.
Dr. Berger is particularly experienced in the treatment of depression, please refer to the Counseling Tokyo: Depression & Anxiety Specialists page for more information. Dr. Berger also has considerable experience in the treatment of child and adolescent disturbances. Please refer to the Tokyo Child and Adolescent Counseling Service home page for information on the mental health care of children and adolescents in Tokyo. Further details on specific conditions can be seen in the description of case examples. Therapy in Chinese is also available from Dr. Berger with the help of a translator who has experience in the translation of psychotherapy sessions together with Dr. Berger. Chinese counseling sessions can be conducted in person or by phone for those that live in China or Taiwan. Dr. Berger also speaks conversational Chinese.
Counseling Approach
Dr. Berger strives to create a friendly and compassionate atmosphere in his counseling style that has an eclectic approach to psychotherapy. This means that a balance of the different major types of therapy (cognitive-behavioral (CBT), psychodynamic, supportive, group psychotherapy, and others) is employed to fit with what each individual requires in order to achieve the goals set in the counselling sessions. Dr. Berger is experienced as both a psychodynamic and CBT therapist in Tokyo and Japan.
Dr. Berger often uses a Core Issue-Defense Paradigm in psychotherapy. The central theme here is that everyone has certain core issues like feeling inadequate or unloved that one sometimes makes maladaptive defenses against (ie. trying too hard to get noticed by others or getting into unhealthy romantic relations) that can then lead to trouble for the individual. Understanding and re-working these defenses and how they lead to trouble, as well as minimizing the effects of one's core issues, is a very useful tool in therapy. Case Examples are also included in the Core Issue-Defense Paradigm description. Click to read this paper written by Dr. Berger on how defenses can be used in psychotherapy to help one understand and work-through maladaptive behavioral styles.
Cognitive-Behavioral Therapy (CBT) is helpful to delineate maladaptive and negative thinking patterns that often torment and distress people. CBT is particularly useful as an adjunctive and rehabilitation treatment for depression and other problems including low self esteem, anxiety, and other issues. Lists of thought distortions, records of dysfunctional thoughts and their rational reappraisal, life planning strategies that can overcome one's usual negative pattern of behavior etc. are often given in a work-book fashion that can be an effective method toward self-improvement.
The Therapy Approach page has detailed descriptions of some of the psychotherapies mentioned here.
Charts & Graphs. Dr. Berger often uses charts and graphs in order to conceptualize clinical issues in visual form. These are some examples of the many files Dr. Berger uses with his clients (the graphs require individual discussion in order to make sense in context of each unique situation):
Community Education. Dr. Berger also provides community education on psychosocial topics through the Tokyo Families Magazine that can be read on the articles archive page. Topics published include child and adolescent issues, relationship issues, personality issues, culture & emotional issues, isolation in Japan, depression, efficacy of psychotherapy, ADD/ADHD, etc. See what Dr. Berger writes about on Twitter:Dr. Berger's Twitter Page・Meguro Counseling Center Twitter Page.
Educational Videos. Dr. Berger and the Meguro Counseling Center have also made educational videos posted on-line that can be viewed through these links:
Psychopharmacology-Integrated Psychotherapy. Sometimes an illness like severe depression or anxiety may require medication in order to allow talk therapy to jump-start. Dr. Berger has considerable experience in the use of psychiatric medications and he keeps up to date with the many medications used in Western countries that are not yet available in Japan. Dr. Berger works together with a number of Japanese physicians who can provide a prescription based on Dr. Berger's assessment of a client's needs; functioning similarly to a clinical psychologist in Tokyo in interfacing with any necessary psychiatric treatment in Tokyo. Please refer to the Psychiatric Medication Referral page for further details.
For mild or moderate depression, psychotherapy and other non-medical interventions may be of benefit. These interventions may include using certain supplements, special exercises, and biorhythm therapies. Dr. Berger is familiar with these interventions and uses them in appropriate cases.
Further information on the indications for psychiatric medication and the integration and interface of using medications along with psychotherapy:
Psychopharmacology-Integrated Psychotherapy. This page describes some of the uses of medication, how Dr. Berger and the Meguro Counseling Center can arrange prescriptions for you, and details on the cautions one needs to keep in mind when taking psychiatric medications. It is important to read this page thoroughly if you receive psychopharmacology integrated with psychotherapy.
Depression & Anxiety Specialists. This page has further information on the types of anxiety and depression seen at the Meguro Counseling Center, the psychological and biological basis of the different types of these conditions, and when psychotherapy and/or medication might be helpful.
Illness vs. Personality Symptoms. This chart illustrates examples of primary and secondary symptoms seen in psychiatric illness vs. those seen in personality problems. It is helpful to see the difference in these two types of symptoms and disorders in order to understand when therapy and/or medication may be used to treat them.
Topics of Research
Dr. Berger has published a number of research papers on topics including expatriate adaptation to living in Japan, eating disorders, dissociative disorders and child abuse, parental bonding, personality disorders, schizophrenia, cross-cultural issues related to Japan, suicide in medical patients, comparison of Japanese and American psychiatrists' attitude to patient's wishing to die in the general hospital, psychiatric drug development in Japan, antidepressant clinical trial methodology and development in Japan, and others. Dr. Berger has also given a number of presentations on these and other topics at various international conferences.
These papers can be read on the Medical Papers page.
Dr. Berger also sponsors the Douglas M. Berger Psychopharmacology Research Fellowship in Japan for foreign psychiatry residents or Ph.D. candidates to study a clinical psychopharmacology topic related to psychiatric treatment in Japan in collaboration with a Japanese host scientist; and a portion of the counseling proceeds are donated to the Rockefeller University Neuroscience Research Department in New York City.
Qualifications
Dr. Berger is a graduate of New York Medical College where he obtained his Medical Doctor's (M.D.) degree. He then completed a 4-year residency program in psychiatry at the New York Medical College Department of Psychiatry and qualified as an American Board-Certified Psychiatrist. He has also completed a fellowship in Psychosomatic Medicine at the Albert Einstein College of Medicine. Now based in Tokyo, Dr. Berger had served on the Faculty of the Albert Einstein College of Medicine Department of Psychiatry in New York as an Assistant Professor of Psychiatry.
Dr. Berger's American Board Certification in Psychiatry (Certificate No. 34086) can be verified through the web site of the American Board of Psychiatry and Neurology, or the web site of the American Board of Medical Specialties (you first have to register to use this service, then enter name as: Douglas Berger in the search). You can also click here to see a cached version of Dr. Berger's Board Certification search results from the American Board of Psychiatry and Neurology website, or click here to see a cached version of Dr. Berger's Board Certification search results from the American Board of Medical Specialties website.
Dr. Berger's Japanese qualifications include a Ph.D. from the University of Tokyo School of Medicine (Registration No.11965), received for psychiatric research done while at the Tokyo University Department of Psychosomatic Medicine. Dr. Berger also has many years of experience in Japan as a medical student, psychiatric researcher, and psychotherapist. Dr. Berger's medical degree is from the United States, he is well-versed in the use of psychiatric medication and can guide any medical care received in Japan through the physicians affiliated with his counseling practice, but he does not directly practice medical care in Japan.
Diploma Photos: Dr. Berger's Medical School Diploma, Psychiatry Residency Graduation Certificate, Psychiatry Board Certification, and Tokyo University Doctorate (Ph.D.), are displayed in the therapy office. Further profile details can be seen on the About Dr. Berger page.
Please feel free to contact Dr. Berger if you have an issue to discuss. Dr. Berger would be pleased to meet you and conscientiously lend a helping hand to you or to those close to you in need.
Contact Information

Telephone Inquiries regarding counseling and psychotherapy, or for advice on psychiatric medications, can be addressed to Dr. Berger at Tel: 03-3716-6624 (+81-3-3716-6624 outside of Japan). Long distance/International professional phone or Skype consultation is also available. Please leave a message on the answering machine, most calls will be returned within a few hours, up to 10:45pm, unless requested otherwise. Also, please note that as your call may be forwarded to a mobile phone, you may need to wait a few seconds for transfer, and because of this there is no fax function. There is no daily time limit for reply via e-mail to either PC or mobile phones.
E-mail inquiries may be sent using the E-mail Submission Form or click the painting at the page top. Please provide your telephone numbers (home, work, and cellular) if you send an e-mail. All inquiries will be replied to promptly either by Dr. Berger or one of his associates. Please call if you do not receive a reply within 2 days, as the server may be down on occasion.

Location and Appointments
Dr. Berger is located in the Shibuya-Ebisu area of central Tokyo, 5 minutes walk from Yutenji Station (three stops from Shibuya Station on the Toyoko Line or 2 stops from Ebisu on the Hibiya Line. The office is also a 25-minute direct ride from Yokohama.
Therapy hours are by appointment and include mornings and evenings Monday through Thursday, and mornings on Friday, Saturday, and national holidays.
Costs: Dr. Berger strives to maintain therapy costs as low as possible. Overhead costs are kept to a minimum, and clients are seen as infrequently as optimal care will allow (usually once or twice a month). Please inquire about the current fee structure.
Click here: Practice Details for further information on this counseling service in Tokyo Japan.


|Home Page|Dr. Berger's Profile|Therapy Approach|Core Issues & Defenses|Defenses & Therapy|Depression & Anxiety|Marriage & Family Therapy|Case Examples|Psychodynamic Psychotherapy|Cognitive Psychotherapy|Research Projects|Children & Adolescents|ADHD Treatment in Japan|Corporate Services|YouTube Channel|Saitama, Chiba, Kanagwawa Therapy|Yokohama Therapy|Nagoya Therapy|Kansai Therapy|Fukuoka Therapy|Sapporo Therapy|Okinawa Therapy|Singapore Therapy|Counseling in Bangkok|Taipei Therapy|Hong Kong Therapy|Shanghai Therapy|Beijing Therapy|Skype Therapy|Search & Links|Japan Links|Mental Health Books|Practice Details|Tokyo Counseling|Contact Details|Location & Appointments|Spanish Page|Chinese Page(中文)|Japanese Page(日本語)|Douglas Berger Psychiatrist Tokyo, Japan Twitter Page|Meguro Counseling Center Twitter Page|Counseling Tokyo Twitter Page|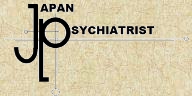 ---

How much of human behavior is predetermined at birth? To what degree does our unconscious govern how we think? What constitutes experiences like 'Identity' and 'Happiness'? These are the questions that make study of the human mind fascinating.
All pages copyright by Douglas Berger, M.D., Ph.D.
---