---
Doug Berger, M.D., Ph.D, Corporate Psychological Services: Executive Coaching, Corporate Training and Conflict Resolution for Industry in Tokyo, Japan. Corporate psychology consulting/consultant for industry in Japan
The Director of the Meguro Counseling Center, Dr. Douglas Berger, U.S. board-certified psychiatrist, provides executive coaching, psychological counseling services, and consultation for organizational rationalization for corporations and industry in English or Japanese. Dr. Berger has had many years of direct experience as a manager in industry in addition to his counseling and psychiatry practice, and is intimately knowledgeabele about the business, interpersonal, and organizational stress placed on the staff of a corporation. His corporate experience includes life-science, pharmaceutical, and business consulting, both in Japan and in the United States.

The following services are available for corporate clients:
Therapy and executive coaching in our offices. Individual therapy is available at the Meguro Counseling Center's Meguro office in central Tokyo. This allows complete privacy for persons who may be in need of therapy for depression, anxiety, family, or other interpersonal issues.
Conflict resolution between 2 or more persons. This can be provided at the Meguro Counseling Center's offices for greater privacy, or on location at the company's offices.
Group therapy that focuses on specific conflicts or to promote smooth organizational function. Again, this can be at the Meguro Counseling Center's offices for greater privacy, or on location at a corporate office.
Educational seminars on psychiatric illness and psychological issues at the work place: how to spot depression, anxiety, personality disorders, etc, how to manage and interact with persons who are or have been psychiatrically ill, how psychiatric illnesses are treated, and how interpersonal issues at the workplace can be resolved (bullying, group alienation, pecking-order competition, etc). Seminars are usually provided on location at a corporate office.
Organizational rationalization. Evaluation and recommendations for optimization of the interpersonal dynamics and power politics in large organizations is often crucial to get a dysfunctional corporate environment back on track. Reorganizational recommendations provided by a third-party unconnected to the organization is key to avoid friction between top management and staff in this endeavor.
※ Corporate services can also be provided at locations outside of Tokyo.
---

Telephone inquiries regarding counseling and psychotherapy, or for advice on psychiatric medications, can be addressed to Dr. Berger at Tel: 03-3716-6624 (+81-3-3716-6624 outside of Japan). Long distance/International professional phone consultation is also available. Please leave a message on the answering machine, most calls will be returned within a few hours. Also, please note that as your call may be forwarded to a mobile phone, you may need to wait a few seconds for transfer, and because of this there is no fax function.
Send E-mail inquiries with the E-mail Submission Form. Please provide your telephone numbers (home, work, and cellular) if you send an e-mail. All inquiries will be replied to promptly either by Dr. Berger or one of his associates. Please call if you do not receive a reply within 2 days, as the server may be down on occasion.


|Home Page|Dr. Berger's Profile|Therapy Approach|Core Issues & Defenses|Defenses & Therapy|Depression & Anxiety|Marriage & Family Therapy|Case Examples|Psychodynamic Psychotherapy|Cognitive Psychotherapy|Research Projects|Children & Adolescents|Corporate Services|Kansai Therapy|Search & Links|Mental Health Books|Practice Details|Contact Details|Location & Appointments|Japanese Page(日本語)|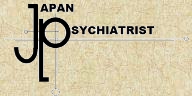 All pages copyright by Douglas Berger, M.D., Ph.D.
---