Counseling and Psychotherapy in Yokohama
Doug Berger, M.D., Ph.D, U.S. Psychiatrist and Therapist in Japan. Counseling Center in Yokohama and Yokohama Counseling Services.
Dr. Berger is an American Board-Certified Psychiatrist therapist providing counseling services near Yokohama; English speaking counseling for foreigners in Yutenji on the Toyoko line, easily accessable from Yokohama. Dr. Berger is experienced as a psychotherapist in individual mental health counseling, marriage and couples counseling, child and adolescent counseling, family therapy, and group psychotherapy in Japan. Dr. Berger speaks native-level Japanese and regularly conducts psychotherapy in Japanese for the local Japanese community. The office is a 5-minute walk from Yutenji Station which is about 25-minutes direct ride from Yokohama Station or Minato Mirai Station on the Toyoko line.
Tokyo and Yokohama are two separate metropolises separated by a relatively thin stretch of surburbia making access between the two cities extremely convenient. While many more Westerners work or reside in Tokyo, there is still a significant English-speaking population in Yokohama who has counseling and mental health needs that are usually served by English speaking therapists located in Tokyo. Dr. Berger and his associates at the Meguro Counseling Center provide counseling and psychological care conveniently located from the Yokohama area. Feel free to call Dr. Berger if you or a loved one has a need for help.
Sometimes an illness like severe depression or anxiety may require medication in order to allow talk therapy to jump-start. Dr. Berger has considerable experience in using psychiatric medications and keeps up to date with the many medications used in Western countries that are not yet available in Japan. Dr. Berger can provide you with information and recommendations regarding psychiatric medication if necessary, and Dr. Berger can arrange for you to have an on-line or phone meeting with a physician he works with in Tokyo if you live far from the office. This physician can then post you a prescription for medications that Dr. Berger recommends, and you can use this prescription at a pharmacy in your area, and you can use the Japanese health insurance for the physician and drug costs.


Contact Information

Telephone Inquiries regarding counseling and psychotherapy, or for advice on psychiatric medications, can be addressed to Dr. Berger at Tel: 03-3716-6624 (+81-3-3716-6624 outside of Japan). Long distance/International professional phone or Skype consultation is also available.
E-mail inquiries may be sent using the E-mail Submission Form or click the photo at the page top.

Please refer to the items in the menu at the top for further information.

|Home Page|Dr. Berger's Profile|Therapy Approach|Core Issues & Defenses|Defenses & Therapy|Depression & Anxiety|Marriage & Family Therapy|Case Examples|Psychodynamic Psychotherapy|Cognitive Psychotherapy|Research Projects|Children & Adolescents|Corporate Services|Saitama, Chiba, Kanagwawa Therapy|Yokohama Therapy|Nagoya Therapy|Kansai Therapy|Fukuoka Therapy|Sapporo Therapy|Okinawa Therapy|Singapore Therapy|Hong Kong Therapy|Shanghai Therapy|Beijing Therapy|Search & Links|Japan Links|Mental Health Books|Practice Details|Contact Details|Location & Appointments|Spanish Page(日本語)|Chinese Page(中文)|Japanese Page(日本語)|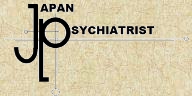 All pages copyright by Douglas Berger, M.D., Ph.D.
---