Papers in English and/or Japanese can be read by . on the highlighted paper title.
色のついた論文の題名に .すると英語或いは日本語の論文が読めます。
The journals' home pages can be accessed by clicking on the highlighted journal names.
色のついた雑誌名に クリックすると雑誌のホームページへジャンプします。
---

Inquiries on counseling and psychotherapy, or for psychiatric medication evaluation, can be addressed to Dr. Berger at Tel: 03-3716-6624 (+81-3-3716-6624 outside of Japan). Long distance/International professional phone consultation is also available. Please leave a message on the answering machine, most calls will be returned within a few hours. Also, please note that as your call may be forwarded to a mobile phone, you may need to wait a few seconds for transfer, and because of this there is no fax function.
Send E-mail inquiries with the E-mail Submission Form. Please provide your telephone numbers (home, work, and cellular) if you send an e-mail. All inquiries will be replied to promptly either by Dr. Berger or one of his associates. Please call if you do not receive a reply within 2 days, as the server may be down on occasion.


|Home Page|Dr. Berger's Profile|Therapy Approach|Core Issues & Defenses|Defenses & Therapy|Depression & Anxiety|Marriage & Family Therapy|Case Examples|Psychodynamic Psychotherapy|Cognitive Psychotherapy|Research Projects|Children & Adolescents|Corporate Services|Kansai Therapy|Search & Links|Mental Health Books|Practice Details|Contact Details|Location & Appointments|Japanese Page(日本語)|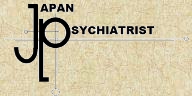 All pages copyright by Douglas Berger, M.D., Ph.D.
---